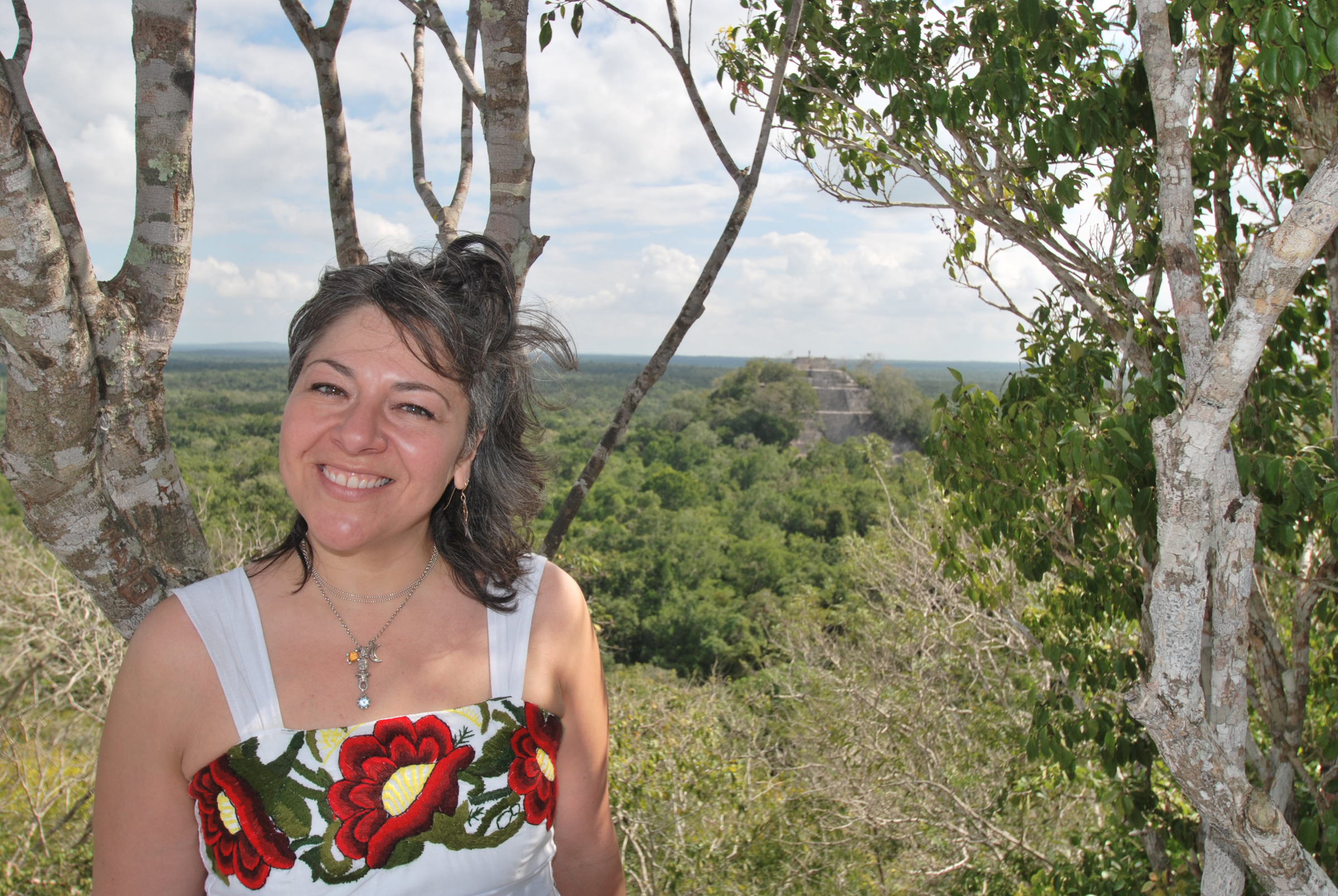 Diane Addabbo, LMT's technique is known for being intuitive and firm and many refer to the pressure she uses as "therapeutic" and "comforting". Every massage is custom tailored to the individual's body, Diane does not prescribe to a standardized routine, everybody is different and carries tension differently, therefore every session is delivered differently. The common element in every massage is that she draws from a diverse palette of hands-on styles and training: Orthopedic, Isometric Muscle Fatiguing/Muscle Energy Techniques, Myofascial Release, Trigger Point Release, Traction, Swedish, Pregnancy Techniques, Shiatsu, Reiki, Qi Gung and Assisted Stretching and Range of Motion. She specializes in site-specific targeted treatments required to address old, recurring or new injuries by focusing on the individual's body mechanics in relationship to painful movement or limited range of motion, which relieves the causal structural issues, as opposed to simply treating where is hurts. She is also capable of general all-over body relaxation needed to unload muscle tension that is manifesting in your tissues from exposure to extraordinary stress. For people with pain syndromes, a significantly more gentle approach is required and just because Diane is known for her deep work, it does not preclude her abilty to offer nurturing gentle touch and pain-free relief.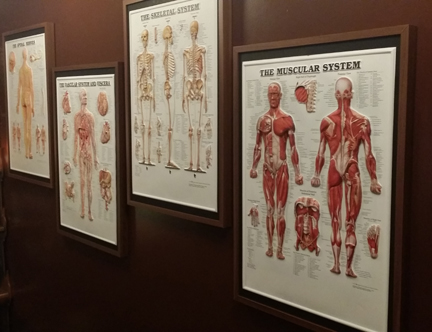 Diane studied massage at Onondaga School for Therapeutic Massage in Rochester, NY and graduated with honors in the sciences. Her background includes serving as a physical therapist for a chiropractor for 2 years and she has explored massage in China, Thailand, Indonesia, Cambodia, Laos, India, England and Germany.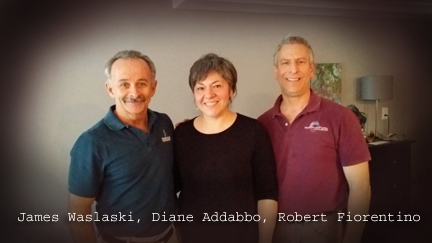 She is certified and a teaching assistant with James Waslaski for Orthopedic Massage, which focuses on pain-free treatment and release of chronic and repetitive injuries (in contrast to a common expectation of "no pain, no gain") as well as reeducation of the bodily structure to function optimally through strengthening exercises and stretches. She is continuing that education into Elite Sports Massage and Multiple Nerve Compression Patterns. She is also certified in Myofascial Release, Tremor Release Exercises (TRE) which focuses on releasing the psoas, Qi Gong, Reiki.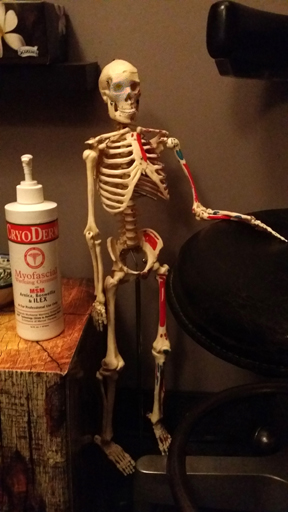 "Mr. Thrifty", her teaching assistant
Her primary focus is one of helping an individual to achieve sustainable wellness and she feels strongly that this modality of bodywork is profoundly helpful toward that end. Being crucial to her in her own struggle toward health, massage "revivified" Diane, and that insight has helped forge her intuitive touch and passion for massage!
PHILOSOPHY:
While Diane can help you regain structural balance, it is up to you to maintain it. What she does in a session will not simply "fix" everything if your postural and repetitive movements that created the imbalance continue with out additional stretching what is tight and strengthening what is weak. While she can help you release and heal from the physical symptoms of stress, she cannot remove the stressors in your life. If your stressors remain, repeat visits to manage your response to those stressors are helpful to your overall sense of wellbeing. Diane's goal is not to foster dependence, but to treat you, and help you understand how to maintain self care and minimize pain from the mean, dumb, or necessary things we all task our bodies to do. She wants to help see you off, actively engaging in whatever competivie sports you endeavor, tasks you need to accomplish, and recreational activites you enjoy. We often tune out our body's needs in an effort to survive the day-to-day demands of our lives, ignoring how much we are hurting and out of balance. Diane's ideal client is someone who is dedicated to themselves enough to honor their body's needs for change- be it strengthening what is weak and overstretched, stretching what is short and tight, getting more hydration, increasing sleep or simply learning how to listen to your body's signals again. She wants to be a facilitator on your path to wellness. Ultimately, your health is in your hands-- but her hands can help. A lot.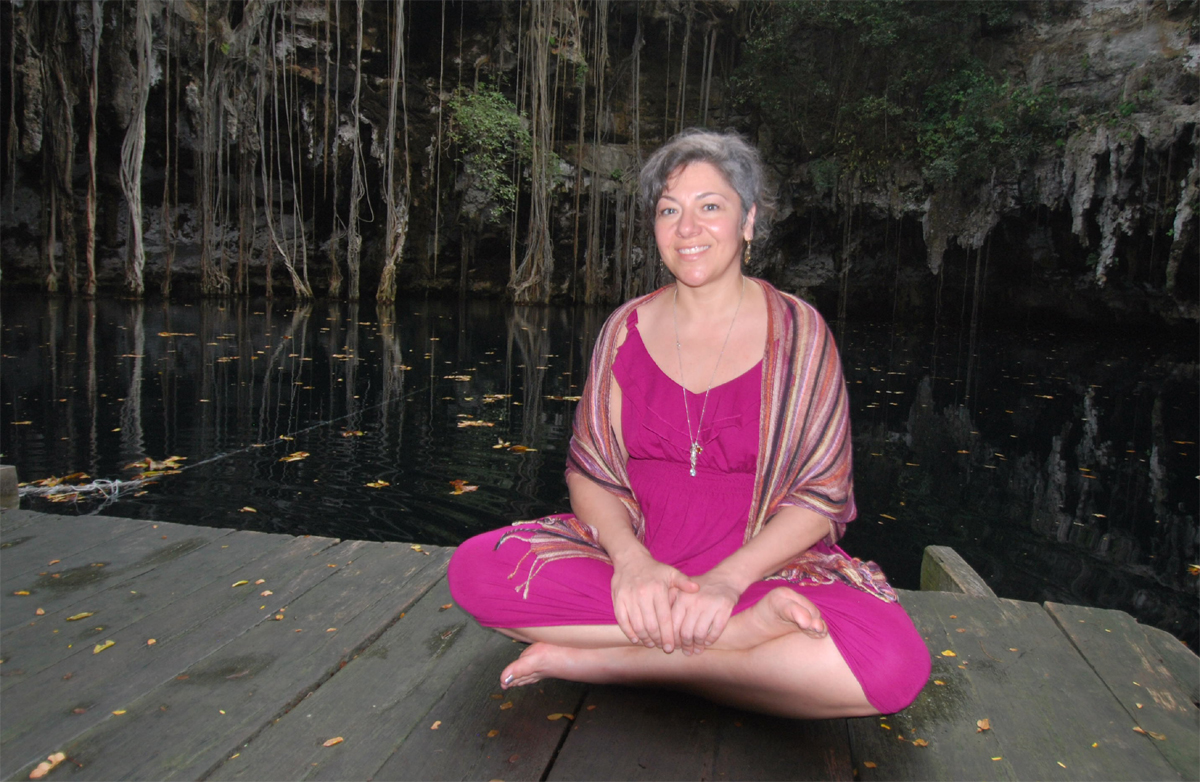 PERSONAL:
Diane Addabbo, LMT has had a long and very diverse career path- from working as a Physical Therapist for a Chiropractor or years in Corporate Banking as a Mortgage Underwriter, Teaching English as a Second Language in China and Thailand; from corporate training for Hewlett Packard to Whitewater Rafting Guide... she feels decisively that Massage is by far the most rewarding and best fit. Buh-bye cubical-land.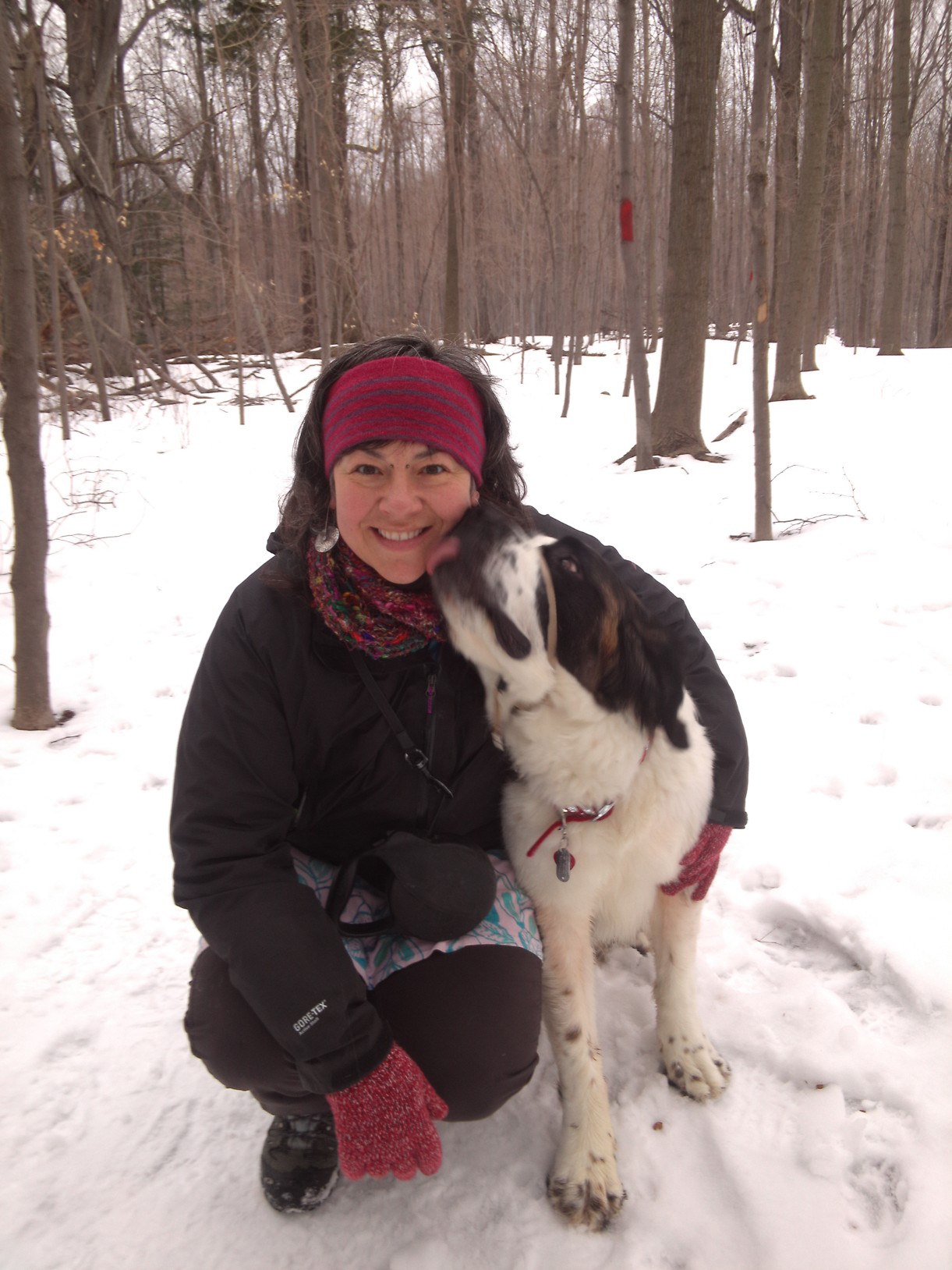 Diane currently resides in Fairport, NY with her beloved menagerie: husband Vitus, Saint Bernard Keva, gray tiger cat Siehti and an overflowering vegetable, herb & flower gardens. She enjoys cooking most of the time, eating all the time, hiking and camping, scuba diving, kayaking and generally any outdoor activity relating to water. Diane is a quick volunteer and is always excited to lend her energy to generate community, support, peace and equality. She's often embarking on the road less traveled and that has led to treks in Europe and all over South East Asia. She considers herself a philosophical and spiritual seeker, despite a devout preoccupation for kitschy vintage salt & pepper shakers. She is currently very excited to be enrolled in a three year program called the Hidden Treasure Program at Light on the Hill near Ithaca that focuses on self awareness and personal growth. Since her teens, Diane has dreamed of building her own Earthship home, made entirely out of recycled materials to live completely off the grid.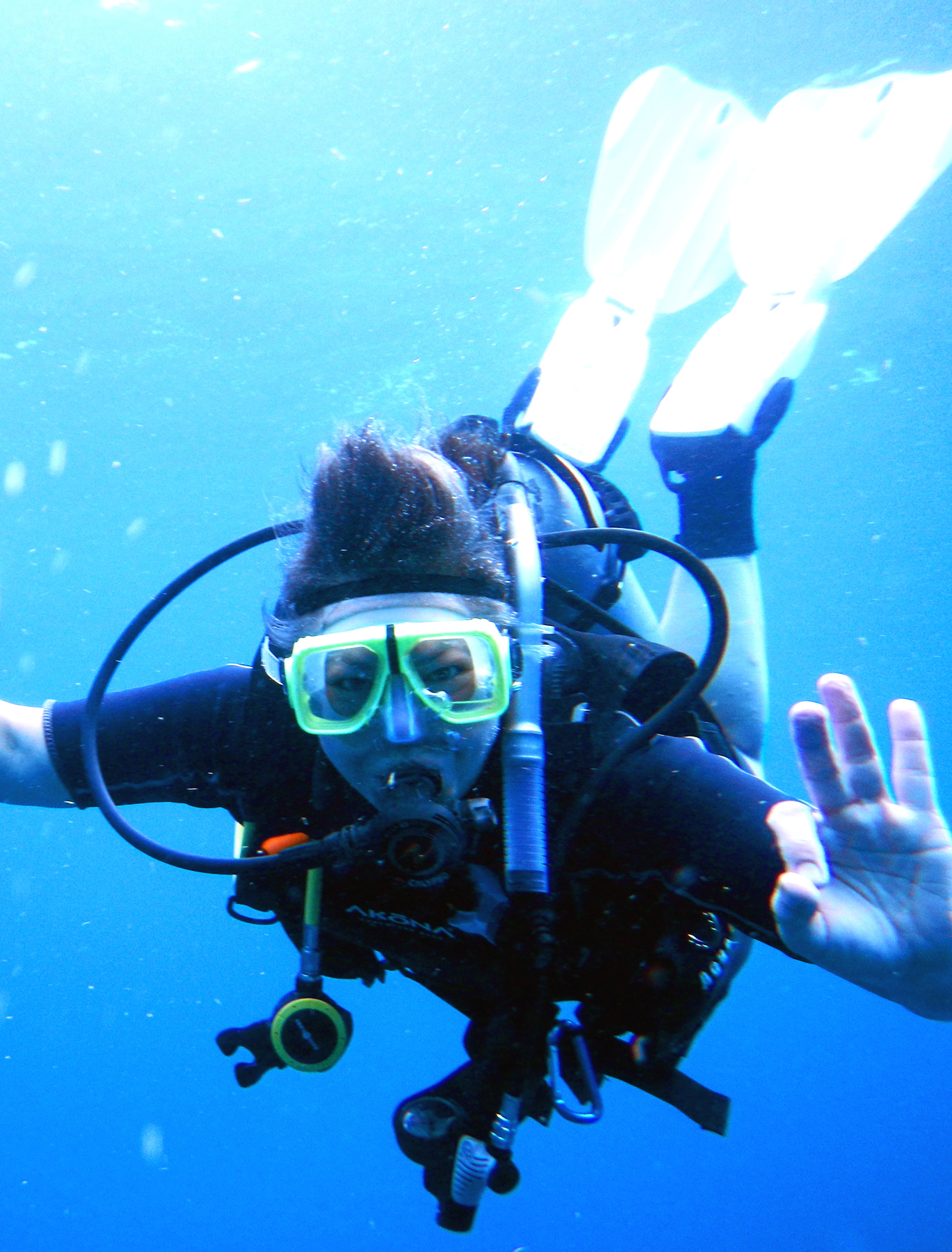 Also having earned a BFA in Metalsmithing from RIT's prestigious School for American Crafts, she is an accomplished jewelry maker, so keep an eye out for her one-of-a-kind artisan-crafted jewelry pieces. The website link will be posted here when that becomes available!